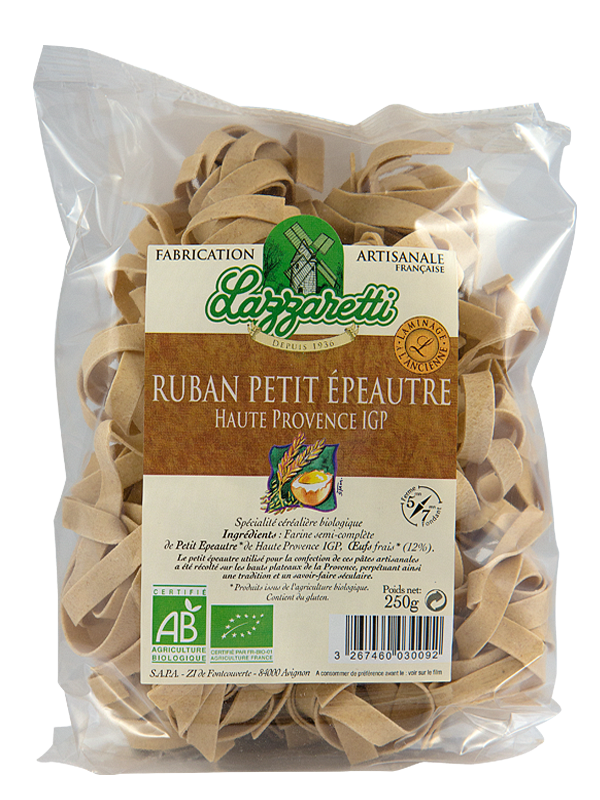 Ancient cereals pasta
Ribbons with Haute Provence IGP Einkorn Wheat
Lazzaretti
Lazzaretti
5-7 min
Rich in beta carotene, and brown with a slight orange tint, einkorn wheat makes your ribbons soft, with an attractive texture!
250g
The einkorn grain has a more distinctive flavour than the more neutral durum wheat (which is generally used in regular pasta), with slight hazelnut notes.
Focus on business know-how :
This pasta (cut 3mm wider than our regular tagliatelle) is rolled the old-fashioned way, cold-kneaded like fresh pasta, then cut into strips by a knife.
Origines & Filières :
This Provence-grown einkorn wheat comes from a local, certified supplied chain.
Tips and tricks :
Cook for 5-7 min in salted boiling water.
Ingredients :
Organic Haute Provence IGP einkorn semi-wholewheat flour, organic fresh eggs (12%)
Allergens :
Contains gluten.