Our values and commitments are reflected daily in many actions:
• Making pasta the artisanal way, using only organic ingredients (with no pesticides or chemical fertilisers).
• Favouring French raw ingredients such as: spelt, buckwheat, quinoa, soft wheat (soba and udon), chestnuts and einkorn wheat. • Supporting local supply chains – such as Haute Provence PGI einkorn wheat, durum wheat of Provence, and Ardèche AOP chestnuts – to develop and sustain communities and their know-how.
By encouraging biodiversity and protect specific local farming customsThis short food supply chain is doubly beneficial, reducing both distances travelled by our supplies and the production of greenhouse gases
• Going further than organic farming and committing to biodynamics in our gluten-free supply chain for legumes, which is Demeter certified.
• Remaining an artisanal manufacturer with master craftsman status, so we can pass on our know-how and artisanal methods, particularly rolling and low-temperature drying. Offering authentic and "creative" pasta. Our flavours are in tune with their terroirs and our artisanal processes! • Innovating constantly to satisfy our customers' expectations – our gluten-free vegan recipes are a great example! For the pleasure of our tastebuds, a different and delicious kind of gluten-free organic pasta every day… • Meeting the environmental and social challenges of protein intake: our range of all-legume pasta is a great plant-protein alternative to eating too much meat, with its harmful impact on the environment and animal welfare. • CSR: A strong commitment to respecting people and the living world. Social responsibility is embedded in the company. It lets us reconcile business growth, respect for the environment and social fairnessTrust in our employees and partners is central to our thinking Sharing our beliefs and values with them, and nurturing community-minded ideas daily, to win their support and giving meaning to each person's work!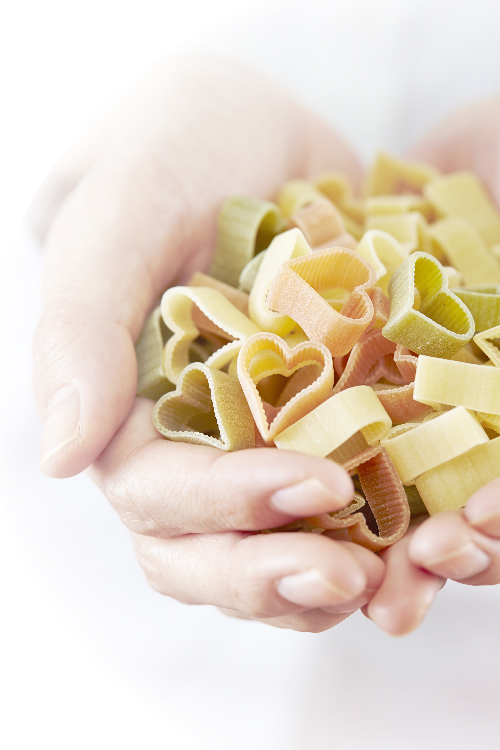 More generally, Maison Lazzaretti makes a modest but highly committed contribution to the attractive balance of food diversity, to promote better human health, and to enhance the experience of taste.
We respect soils, habitats, climate and nature's rhythms in support of organic farming that can sustainably feed the world.