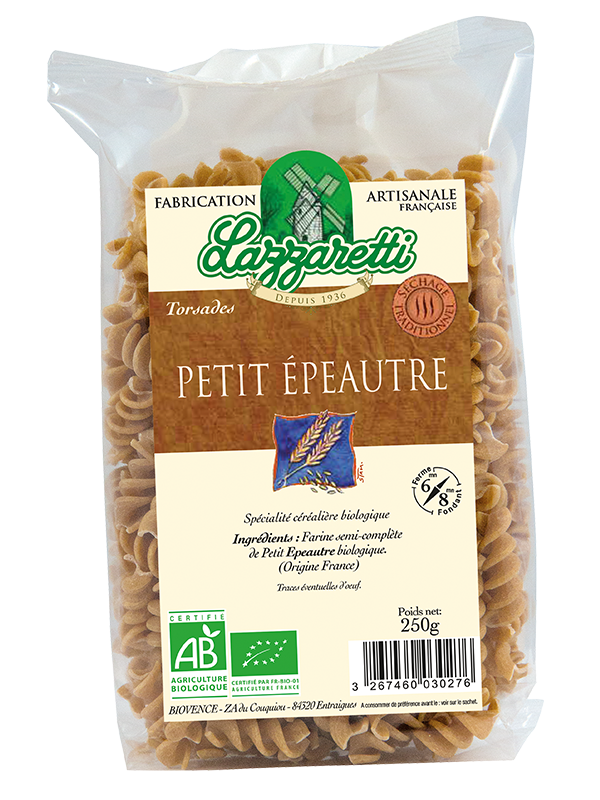 Ancient cereals pasta
Einkorn Fusilli
Lazzaretti
Lazzaretti
The einkorn grain has a more distinctive flavour than the more neutral durum wheat (which is generally used in regular pasta), with slight hazelnut notes.
Focus on business know-how :
This pasta is dried the old-fashioned way using a slow, low-temperature method.
Origines & Filières :
Made only with einkorn wheat grown in France.
Tips and tricks :
Cook for 6-8 min in salted boiling water.
Ingredients :
Organic einkorn semi-wholewheat flour (Origin: France)
Allergens :
Contains gluten. Possible traces of egg.