The history and culture of Provence have been influenced by its interactions with nearby Italy.In 1936 the Lazzaretti family – recent immigrants from Italy – decided to bring all the culinary savoir-faire of their homeland to their adoptive region. They installed their first machine in Avignon –
and the Lazzaretti pasta brand was born.Pasta, a jewel in the crown of Italian cuisine, is also prominent in the culinary heritage of Provence, primarily through fresh pasta, which has been eaten throughout the region since the 16th century.

Our firm has been making artisanal dry pasta in Provence since 1936, perpetuating the art of Italy's master pasta craftsmen – and also, over the years, refining it.
Today, Denis Lainé and Julien Chabrol run the family firm with deep respect for Mother Nature. The Lazzaretti brand, named after its founder, is wholly focused on making organic pasta.We make our pasta to traditional methods. Rolled the old-fashioned way or dye-extruded, it is dried slowly at low temperature.
A wide range of organic pasta, including gluten free.
Let's begin with the Great Classics family such as spaghetti and elbows made with durum wheat (semi-whole and whole), then move onto the Flavoured Pasta with additions such as basil, garlic, precious saffron, turmeric and spirulina; or Ancient Cereals such as einkorn wheat from Provence and buckwheat. Not forgetting our family of Traditional Egg Pasta for a silkier result, similar to fresh pasta…
And you can also step into a world of exotic flavours with our Japanese Soba and Udon noodles.
And for younger diners, check out our Children's Pasta: richly colourful and lots of fun shapes.
Whether you are vegan or simply a foodie, a gourmet or just curious, try our gluten-free recipes: pasta made entirely with legumes (lentils, chickpeas and split peas grown in France) and pasta made with cereals (corn, rice, quinoa, buckwheat, etc.).
Previously,  we only sold our organic pasta in our home region, but are now slowly reaching beyond Provence to sell it throughout France, in the specialist organic channel; and also exporting it to more than 15 countries.

The Lazzaretti family, having just emigrated from Italy, settle in Avignon.
Thanks to the art of Italy's master pasta craftsmen, the Lazzaretti brand is born!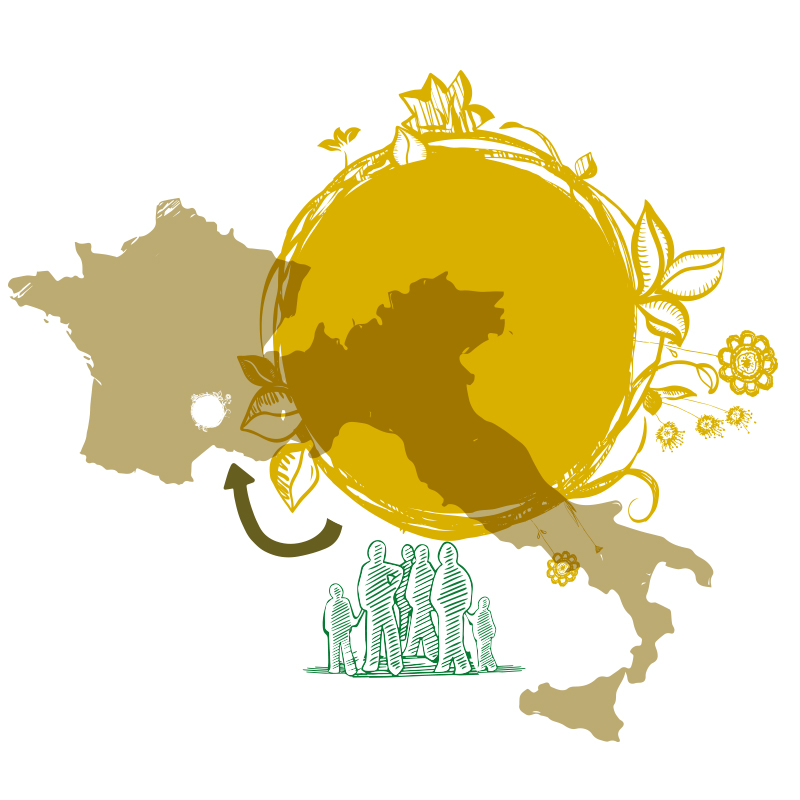 S.A.P.A ("Avignon Artisanal Pasta Company") is established.
The company enjoys strong growth after modernising its production process with semolina silos and an automatic bagging line.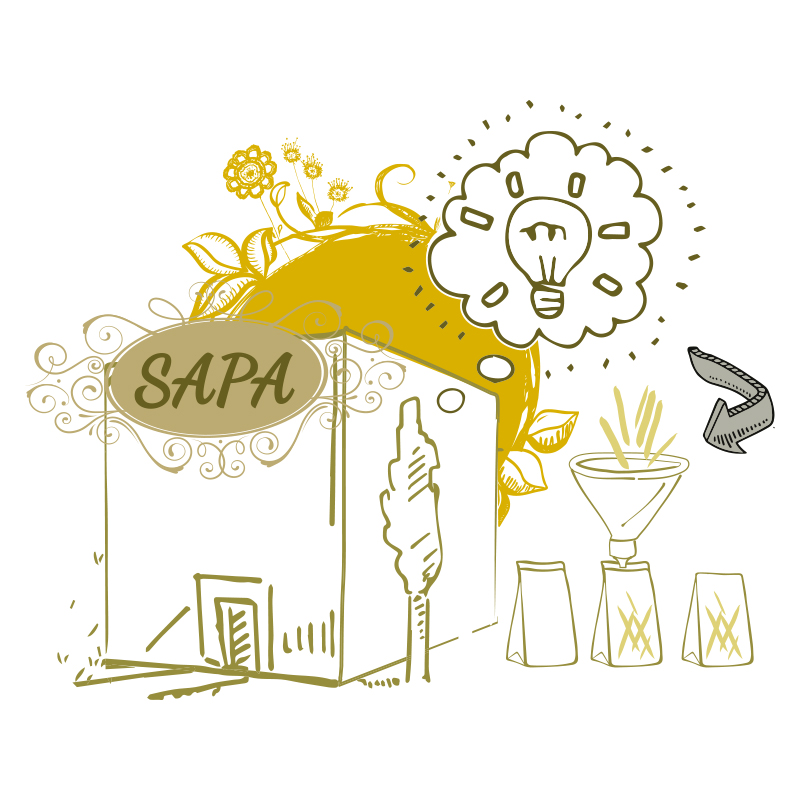 Organic pasta production begins!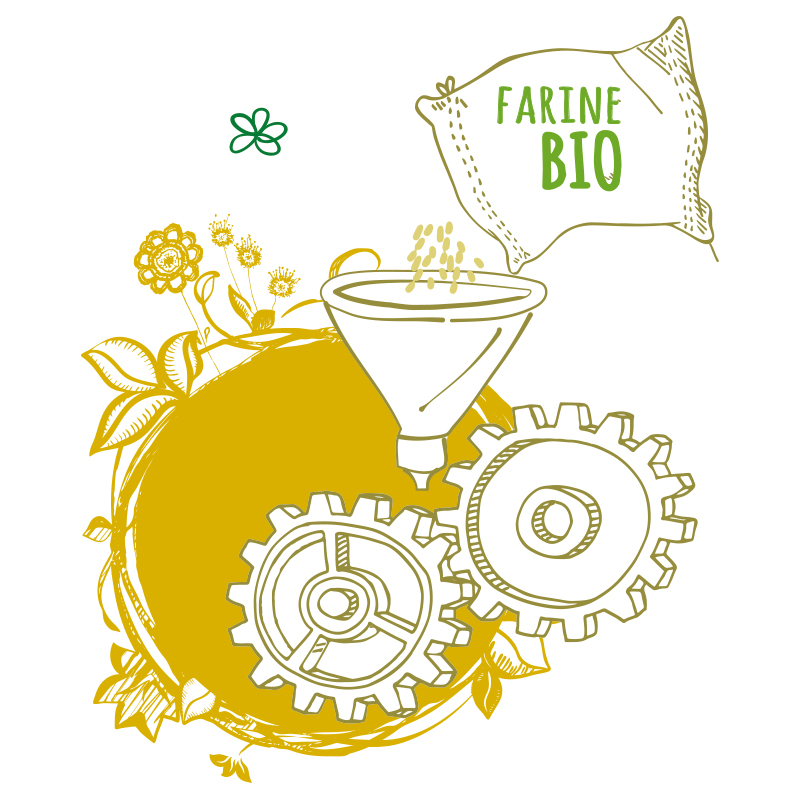 A family-owned, independent SME run by Denis Lainé and Julien Chabrol, now fully focused on making organic pasta.Its main strategic directions are:
• Developing in line with sustainable organic farming that respects farmers, consumers and the environment.
• Making innovation a core value, to manufacture our products differently!
• Offering many gluten-free pasta products by reintroducing legumes and neglected cereals, to make plant protein an alternative for the future.
Lazzaretti is an all-organic brand distributed in the specialist channel in France and abroad.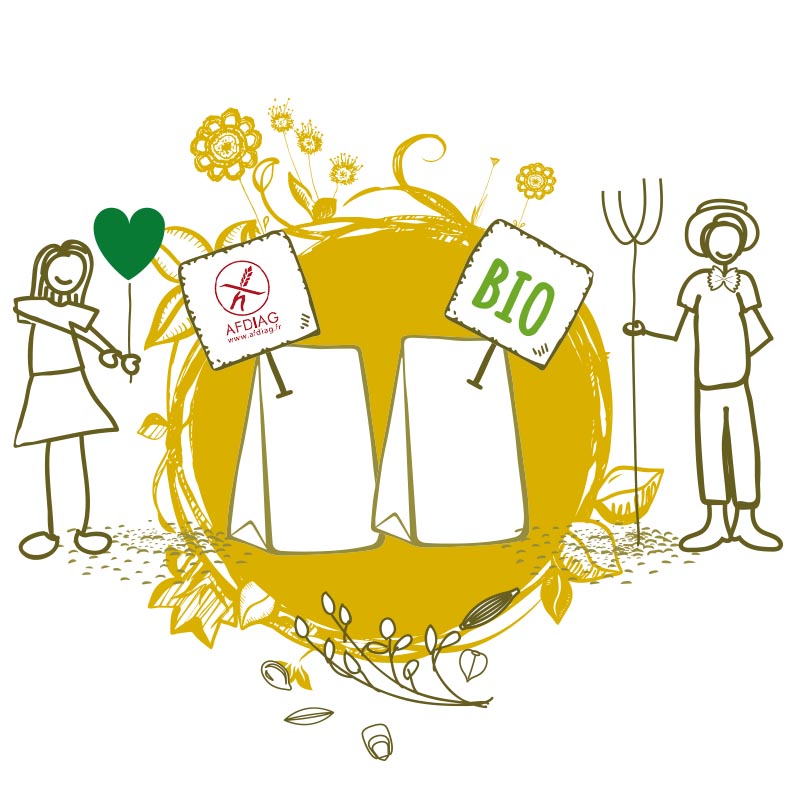 Creation of a gluten-free production facility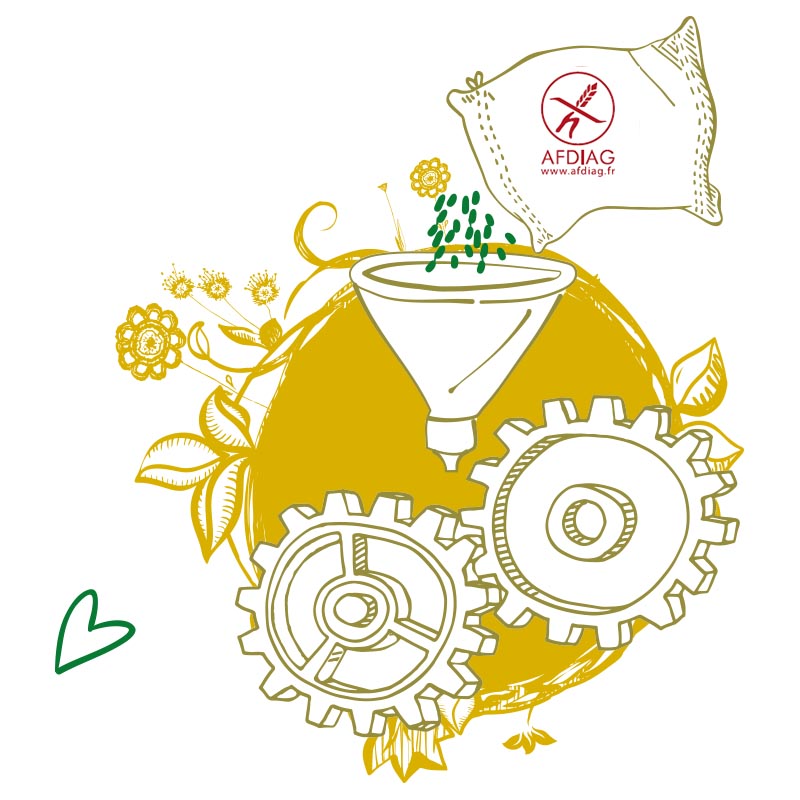 A gluten-free legume supply chain, from farm to factory.
Find out more about our gluten-free supply chain.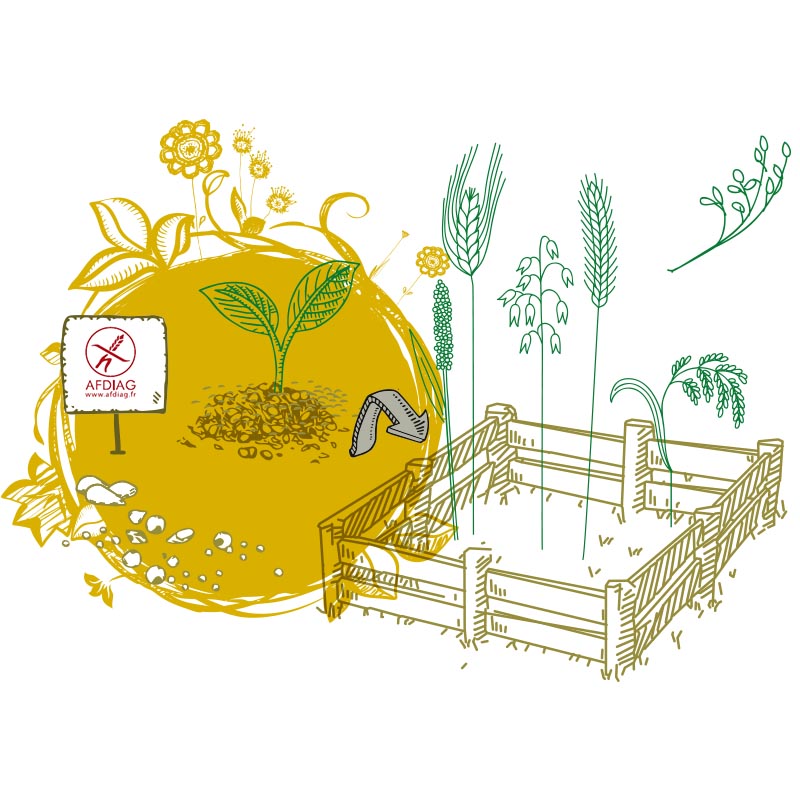 A new production facility and a new adventure… Follow us!