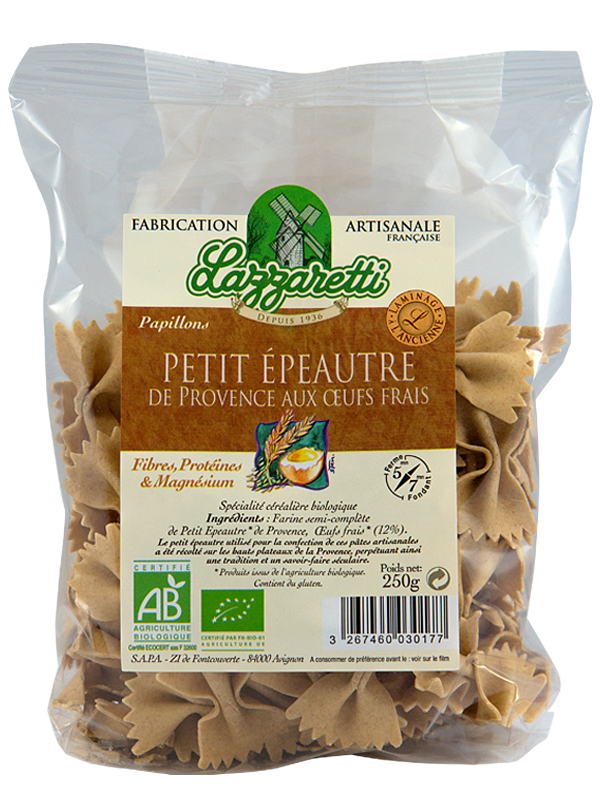 Ancient cereals pasta
Bow Ties with Haute Provence IGP Einkorn Wheat
Lazzaretti
Lazzaretti
5-7min
Use in salads but also to accompany slow-cooked dishes and traditional recipes.
250g
The einkorn grain has a more distinctive flavour than the more neutral durum wheat (which is generally used in regular pasta), with slight hazelnut notes.
Focus on business know-how :
The dough is cold-kneaded like fresh pasta, rolled the old-fashioned way, then cut into strips by a knife.
Origines & Filières :
Made only with einkorn wheat grown in France.
Tips and tricks :
We advise serving them plain, to appreciate the natural flavour of einkorn wheat.
Cook for 5-7 min in salted boiling water.
Ingredients :
Organic einkorn semi-wholewheat flour (Origin: France)
Allergens :
Contains gluten. Possible traces of egg.