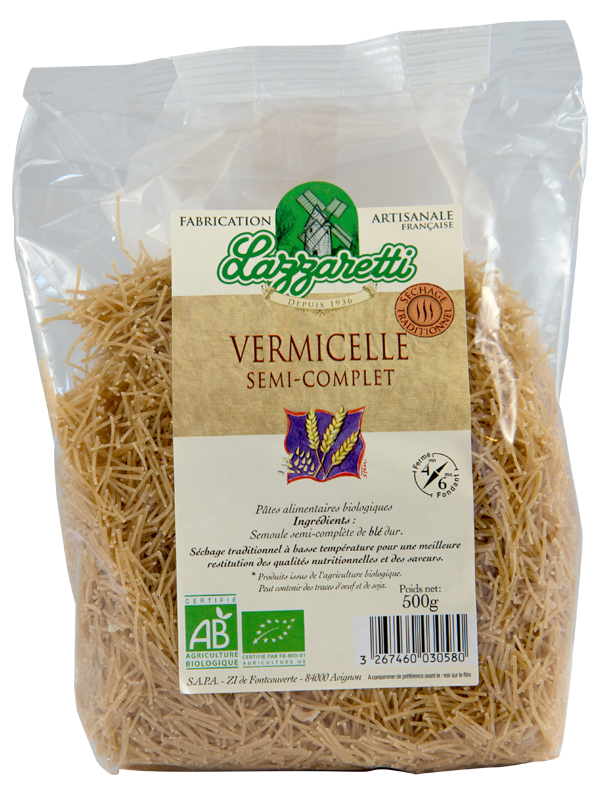 White, semi-wholewheat and wholewheat pasta
Semi-wholewheat Vermicelli
Lazzaretti
Lazzaretti
4-6min
500g
| Per 100g of product | |
| --- | --- |
| Energy | 1462 kJ - 345kcal |
| Fat | 1,5 g |
| of which saturates | 0,2 g |
| Carbohydrate | 73,8 g |
| of which sugars | 1,5 g |
| Protein | 11,1 g |
| Fibre | 4 g |
| Salt | 0 g |
Focus on business know-how :
This pasta is dried the old-fashioned way using a slow, low-temperature method.
Tips and tricks :
Pour the vermicelli in a large amount of salted boiling water. Cook for 4-6 minutes.
Enjoy with a simple drizzle of olive oil or served in a sauce.
Cook for 6-8 min in salted boiling water.
Ingredients :
Organic durum semi-wholewheat semolina
Allergens :
Contains gluten.
Possible traces of egg and soya.