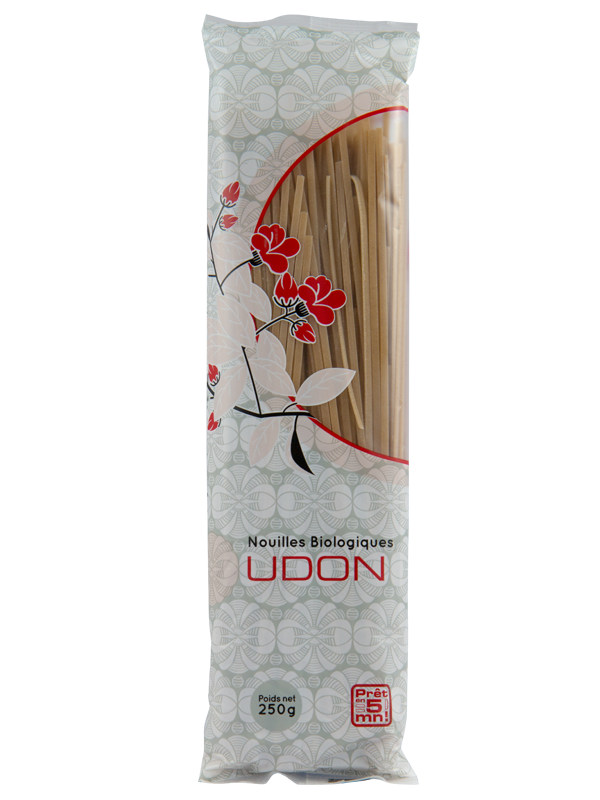 Japanese noodles
Udon Pasta
Lazzaretti
Lazzaretti
3-5min
Udon pasta are very nourishing. But above all, they're delicious!
250g
The flavourful udon, a traditional Japanese noodle, is made the traditional way and dried slowly at low temperature in the Avignon county, southwest France! They are made with soft-wheat flour, according to Japanese tradition.
Focus on business know-how :
This pasta is dried the old-fashioned way using a slow, low-temperature method.
Tips and tricks :
Udon noodles are great in a cold salad with soybean sprouts; served hot in miso soup or a soy sauce-based soup accompanied with sautéed vegetables.
Cook in a large amount of boiling water for 5-7 minutes until tender.
To serve Japanese style: rinse in cold water and accompany with a spicy sauce of your choice!
Cook for 3-5 min in salted boiling water.
Ingredients :
Organic soft semi-wholewheat flour
Allergens :
Contains gluten.